About Jim Laszlo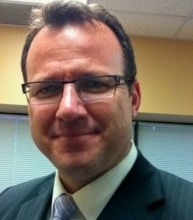 "Creating financial strategies to meet and protect your life goals".
Strategies are designed for your specific needs: for the family, business while providing business group insurance. I serve GTA north and west and surrounding areas.
As a member of Canfin Financial Group I have joined forces to provide comprehensive and integrated wealth management services to businesses and their employees, professionals and individuals.
I am licensed to offer the following services:
Licensed to offer mutual funds in 1998
Licensed to offer life insurance, critical illness, extended health insurance in 2000
Licensed to offer mortgages via Canfin Mortgage & Equity Inc.RRSP's, RESP's, RDSP's, and TFSA's
As a General Manager of a Hockey League, I know the importance of coaching in order to enhance your potential to achieve your financial dreams. I similarly work with a strong team-based Canfin Financial Group as I help coach your finances to a beat the uncertain changes that we all face in life so you can meet your goals along the way.
I will help you and your family achieve Financial Success
I have four children; three are grade 8 or younger, and one entering post-secondary school. It gives me great joy to help my clients plan for their children's' education and their financial future –our next generation. My aim is to help guide them with life choices affecting their finances on an individual basis, just as I will assist you.
How I am remunerated for my work
I earn income primarily from commissions, which means that my client does not need to pay any up-front fees to begin their financial planning.My practice has been built on referrals from the GTA.
Family Business Solutions
I also help family-owned businesses develop and insure their financial risks, such as income replacement planning, and group insurance planning.
Canfin's Financial Group - Leadership and Teamwork
My team at Canfin Financial Group – founded in 1995 - takes a holistic approach to creating, protecting and transferring wealth.
Call my team and I for second opinions, questions, comments or for an evaluation on your Registered Retirement Savings, Educations Savings Plan, Disability Savings Plan and Tax Free Savings Accounts! We are here to help!
Canfin Financial Group services are comprehensive because creating wealth, distributing wealth, managing and preserving wealth cannot be done in isolation. A full 360-degree perspective is required to ensure that success in one area does not conflict with another. We use an integrated approach in all our engagements because when it comes to the creation, distribution, preservation and management of wealth there are no easy answers, and may involve other highly skilled individuals to work collaboratively with us to develop custom tailored solutions based on the unique circumstances of our clients.
To help you achieve your goals, Canfin Financial Group only associates with financial planners, advisors and other professionals and service providers who are committed to life-long learning and professional development. All of Canfin Financial Group's clients will always experience our "qualified approach to wealth creation, wealth preservation, wealth distribution and management!"
As a member of Canfin Financial Group I am committed to these Core Values which cover these 5 principles:
1. Consistent application of our qualified approach to wealth creation, preservation, distribution and management.
2. Excellence in client service,
3. Comprehensive services through a closely linked group of expert service providers,
4. Remain Independently owned and operated, and
5. Committed to being good corporate citizens by adhering to the triple bottom line: sustainable business, environmentally friendly business and ethical business operations to make stakeholders proud to associate with us.
Mission Statement: "To serve our clients through knowledgeable, trusted and professional advisors providing comprehensive advice, quality products and outstanding service."